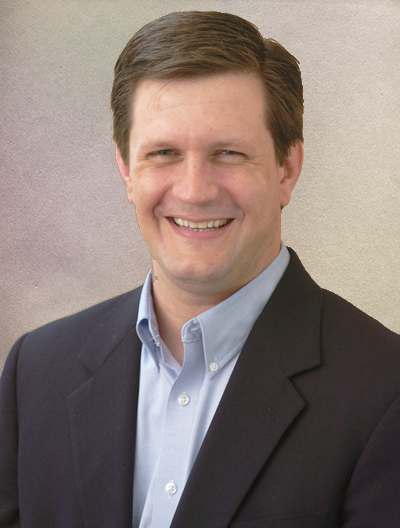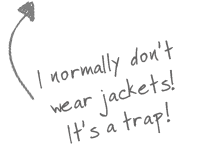 Scott Burkett, Founder & CEO
 

Raising capital is like Communism - it sounds great on paper.
Prior to forming Incursus, Mr. Burkett served as the Chief Technology Officer for Apto Solutions, a leading provider of ITAD services. Working with some of the largest companies in the world, including Google, Dell, Twitter, GE, and JP Morgan Chase Bank, he led the efforts to implement AptoPulse, a next-generation ITAD tracking and reporting platform.
Prior to his tenure at Apto Solutions, he served as a consultant and later CTO for MFG.com (a Jeff Bezos portfolio company), Mr. Burkett rebuilt virtually the entire technology team, rebooted the culture, and provided a critical re-alignment of this team with business stakeholders. Despite having a team with an average tenure of less than one year with the company, technology OPEX/CAPEX were reduced significantly, over 100 critical product defects were addressed, and four major releases of the company's software platform were published. He also played a pivotal role in the company's pursuit and award of a major, exclusive contract with the United States Department of Defense.
Prior to MFG.com, Mr. Burkett served for over 3 years as Chief Operating Officer of StarPound Technologies, a venture-backed open source company focused on the BPM and telecommunications space. In addition to launching the next-generation of the StarPound/J2EE CORE platform, Mr. Burkett also served as founder and CTO of Teledini.com, StarPound's mashable browser phone product. Mr. Burkett's efforts allowed the company to provide an exit for its primary venture capital backer. Under his leadership, StarPound secured its initial customer base, which included a strategic relationship with a Global Fortune 100 logistics company (DHL). StarPound was named as a Top 50 open source company by the VAR Guy (alongside MySQL, Red Hat, and SugarCRM). Additionally, StarPound was twice named as a finalist for TechAmerica's Spirit of Endeavor awards, as well as TAG's Top 40 Most Innovative Companies in Georgia. In 2010, Mr. Burkett was also named as a finalist for ATP's Telecom Person of the Year.
Prior to StarPound, Mr. Burkett served as the CEO and Chairman of PlayMotion, Inc., a motion-based interactive gaming company. Mr. Burkett turned the company profitable, achieving record revenues and growing the business by 86%. After expanding the pipeline tenfold, Mr. Burkett also lowered the cost of sales by 17% and rolled out a new product line. Mr. Burkett was instrumental in securing of new business and relationships with Walt Disney, Red Bull, Cartoon Network, NASCAR, Bravo TV, Sanofi Aventis, and AMC Theaters.
As the founder and CTO of Incursio, Inc, Mr. Burkett built the world's largest online community in the visual arts space (wetcanvas.com). He expanded the offering by launching a web-hosting service for visual artists and an online marketplace for artists, brokers, distributors, and designers. All three businesses were sold, and are now owned by F+W Publications, one of the world's largest privately held publishing firms.
Mr. Burkett also designed, developed, and eventually sold an online image analysis ASP provider, a popular open-source P2P rating engine, and a portable enterprise-grade software license management platform (all now owned by UK-based Concordia, Ltd).
Prior to Incursio, he served as the Vice President of Technology & Development for MetalMaker, Inc., a B2B startup on the supply side of the steel industry. There, he managed a staff of 25 engineers, and a $9M IT spend. Additionally, he was instrumental in raising a $13M Series-B round of funding led by Lehman Ventures. While at MetalMaker, Mr. Burkett lead the product engineering team through the development and rollout of MetalMaker's online MRO procurement system and raw materials contract management platform. Mr. Burkett also assisted in the securing of strategic relationships with Oracle, U.S. Steel and Alcoa.
Before joining the MetalMaker executive team, Mr. Burkett held senior positions with iXL, Cambridge Technology Partners and CAP Gemini America. During his management consulting career, Mr. Burkett focused on providing IT strategy & services to a portfolio of primarily Fortune clients, including Ford Motor Co, Honda, Northrop-Grumman, Goldman Sachs, Chase Manhattan, Citibank, GTE, Bellsouth, Zurich-Kemper, American Airlines, Franklin-Templeton, and IBM.
Demonstrating a passion and commitment to quality and process improvement, Mr. Burkett holds a certification in Six Sigma, and is a former director on the Board of the Carnegie-Mellon sponsored Software Process Improvement Network (SPIN). He played an instrumental role in a key client (AT&T Universal Card Services) winning the Malcolm Baldrige National Quality Award, as well as a 2,000+ person consulting firm achieving Ford Motor Company's Q1 Quality Certification. An original contributor to the Linux kernel, Mr. Burkett co-authored The Linux Programmer's Guide, The New Linux Book, and Linux Programming Whitepapers. He was also a key contributor to the now legendary comp.lang.c USENET group.
He has been featured, quoted, or published in Money Magazine, The Wall Street Journal, Computerworld, TechJournal South, Datamation, WebSmith Magazine, The Linux Journal, and TechLINKS. He has been featured as a lecturer/speaker at events sponsored by such organizations as Georgia Institute of Technology (Ga Tech), The University of Georgia, ATDC, Draper-Fisher Jurveston, NASAGA, APRA, ACPI, The Kettering Executive Network, ExecuNet, 400 Technology Connection, and i-Compass.
Recognizing the need for increased advocacy for startup companies in Atlanta, Mr. Burkett co-founded of StartupLounge.com, a non-profit organization which promotes fast-growth, high-tech entrepreneurship in the Southeast. StartupLounge.com offers podcasts, free educational seminars for entrepreneurs, angel investor peer group meetings (Angel Lounge), and quarterly venture capital events which attract hundreds of investors and entrepreneurs from around the country. Under Mr. Burkett's leadership, StartupLounge has become a leading voice of the startup landscape in Atlanta and the Southeast United States. To date, StartupLounge has helped dozens of Atlanta-based high-tech startups secure over $20M in venture financing (pro-bono), and has graduated over 200 startup founders and CEOs from the free StartupLounge PitchCamp series of workshops.
Further demonstrating his commitment to community service, Mr. Burkett also co-founded VetLoop, a 501c3 non-profit organization with a focus on assisting transitioning military veterans back into the civilian workforce.
Prior to beginning his career in the technology industry, Mr. Burkett served with distinction in the United States Army. During his overseas cold-war deployment, he served as an M1A1 Tanker in a forward-deployed armor battalion near the East-German border (3d Battalion, 64th Armor, 3rd Infantry Division, West Germany).
Mr. Burkett also sits on the technical and management advisory boards of many early-stage technology companies. Mr. Burkett is an active member of the Technology Association of Georgia (TAG), the Advanced Technology Development Center at Georgia Tech, and was the 2008 and 2009 chairperson on the Board of Directors for the TAG Business & Technology Alliance (BTA), and was the principal organizer and host/moderator for Georgia Cleantech 2007 and 2008. Each year, he volunteers his time to serve as a mentor and judge for the Georgia Tech Business Plan Competition, CapVenture, the TI:GER program at Georgia Tech and Emory University, the University of Georgia/Terry College Business Plan Competition, and the Georgia Research Alliance's Business Launch competition.
Mr. Burkett holds a Bachelor of Science in Business Administration with a double major in Computer Information Systems from Thomas A. Edison State College.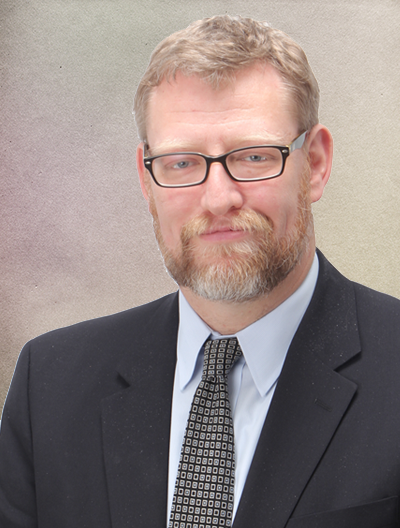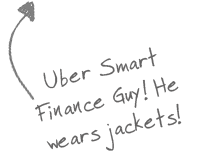 Michael Blake, Founder, Arpeggio Advisors
 

You don't define yourself by the business you do, but rather by the business you don't.
Mike Blake is the founder of Arpeggio Advisors, a boutique business appraisal and corporate strategy advisory firm in Atlanta. Mike's background has included work in venture capital, investment banking, and public accounting.
For the first eight years of his career, Mike worked in venture capital and investment banking in the U.S. and abroad. In 2004, Mike entered the business appraisal profession full-time, working most recently for Habif, Arogeti & Wynne, LLP (the largest independent public accounting firm headquartered in Atlanta). Mike led HA&W's effort to become the first appraisal practice in Georgia to earn the International Society of Business Analysts' Gold Seal of Trust, the only peer review recognition for observing best practices in the business appraisal profession in the United States.
Mike has particular expertise in the appraisal of firms in the fields of professional services, information technology, aerospace, and alternative energy. In addition, he has developed specific expertise in the appraisal of intellectual property and intangible assets.
Mike is an active educator. He is a Special Instructor of Business Valuation in the Georgia Tech/Emory University TI:GER (Technology Innovation: Generating Economic Results) program. In addition, he is regularly invited to provide instruction on entrepreneurship, corporate finance, and business valuation to graduate level classes at the Georgia Institute of Technology, Emory University, Kennesaw State University, the University of South Carolina, Georgia State University, and the University of Georgia. Furthermore, he regularly provides continuing professional education for his peers in the business valuation profession.
Mike earned a Bachelor's degree in Economics and French (Cum Laude) from Franklin & Marshall College, from which he graduated Phi Beta Kappa. In addition, he holds a Master of Business Administration degree from Georgetown University. Mike is also a member of the Leadership Atlanta Class of 2014.
Mike's additional professional and community-service passions include supporting entrepreneurship through education and nonprofit board involvement, raising awareness of and funding to combat Lou Gehrig's Disease, promoting alternative energy development through market forces, advocating for de-stigmatizing mental illness and disorders, and expanding the inclusiveness of the Atlanta high technology community.
Mike speaks Russian, French, and Ukrainian, lives near Atlanta with his wife and two sons, and plays keyboards and vocals for Kickin' Off the Coverz, a working classic rock cover band.